Sail Sand Point in the Media
Bringing the joy and life-enhancing benefits of sailing to people of all ages, abilities and backgrounds. https://www.sailsandpoint.org
www.youtube.com
A special program is giving students hands-on instruction of both sailing and STEM. But this week-long camp is for girls only! The local nonprofit Sail Sand Point says the classes combine sailing lessons with science activities.
The Northwest Marine Trade Association's (NMTA) Grow Boating Grant Program has awarded $31,000 in funding to 18 boating programs in the Pacific Northwest. Over the past 17 years the program has granted more than $2 million in funding to non-profit groups or organizations that help boost the number of boaters and watercraft users and encourage …
boatingindustry.com
www.westsideseattle.com
This summer, 10 seniors with multiple medical conditions went sailing as a therapeutic intervention aimed at helping address their mental health and wellness. The seniors, who are enrolled at Providence ElderPlace in West Seattle, joined Sail Sand Point's sailing adventures as part of a test to see if being outside and on the water helped.
Sail Sand Point was nominated for the 2019 community-based program award from the American Association of Adapted Sports Programs.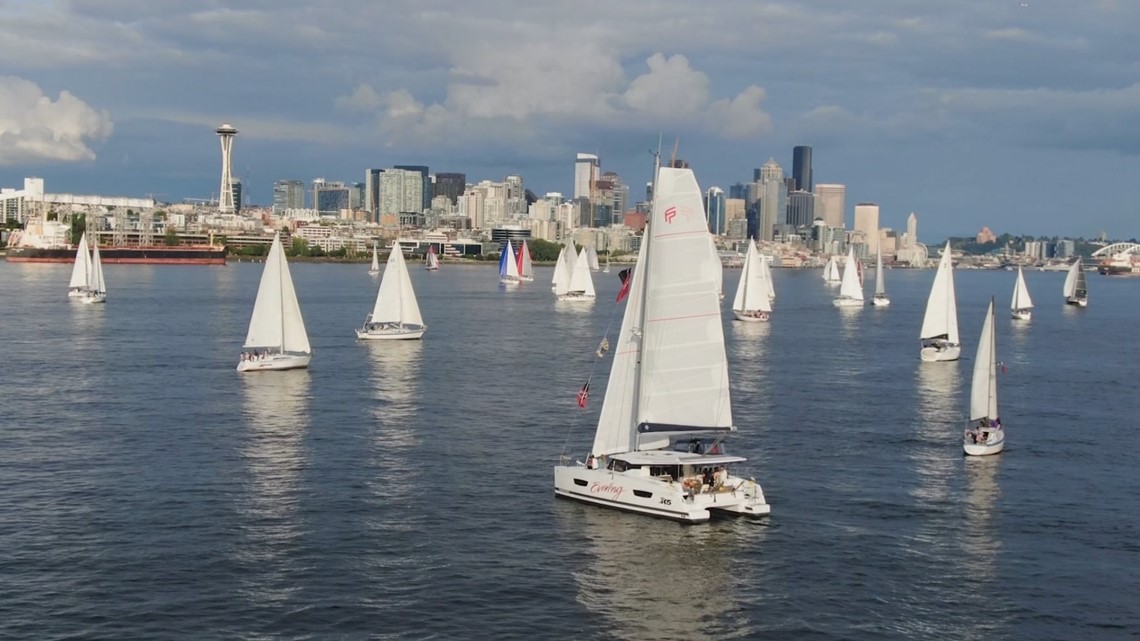 Even if you can't own a boat, there are plenty of ways to learn to sail and "anchor aweigh" in and around Seattle
SEATTLE (PRWEB) September 09, 2019 — The 41st annual Lake Union Boats Afloat Show, the West Coast?s largest floating boat show, gets underway on South Lake Union at 11 am on Thursday, Sept. 12 and continues through 6 pm on Sunday, Sept. 15, 2019 and has more than 200 new and used boats on display.
2018 Seattle Park District Major Projects Challenge Fund awards $6 million to improve Seattle Parks and Recreation facilities throughout the city The Seattle Park District Major Projects Challenge.
www.capitolhilltimes.com
It's a young boat lover's paradise.
The Orcas High School Sailing Team is headed to the Interscholastic Sailing Association (ISSA)?s National Team-Racing Championship after winning the NWISA Team Race District Championships over the weekend.
www.islandssounder.com 
WATCH: Helena Scutt and her sailing partner Paris Henken will represent the U.S. in the 2016 Olympic Games in Rio de Janeiro, the first year in which there will be a high performance skiff-racing event for women. (Corinne Chin /…
SEATTLE — Sail Sand Point has offered summer camps for kids of all ages for years, but this summer they've added a new element: STEM learning. A few years back, the national governing body of sailing, U.S. Sailing, realized a sailboat could be the perfect classroom for learning Science, Technology, Engineering, and Math. Since then, they've offered training for sailing programs all over the country to learn how to incorporate STEM learning into their camps and classes. Sail Sand Point is one of them!
q13fox.com 
As summer lingers, September might be the best month of all to be out on the water, and nowhere is better than Seattle for beginner sailors to get under way. Around here, there are so many sailboat rental options, it?s easy to hoist a mainsail, heel out and head up into the wind (see glossary below).
www.seattlemag.com